Pouzdro

Studie

Důvěřujeme vůdcům průmyslu po celém světě
OUTDOOR & GENERAL
Pomáháme zákazníkům změnit své vizualize návyky
Na TilesView, každý kupující cítil, že oni udělali správnou volbu přímo od přijetí soudu, aby byla docela součástí společnosti. Přečtěte si příběh venkovní a generál z Austrálie s TilesView; Kdo ví, že bys mohl také najít nějaké vzájemné body, aby se poté připojili.

Klíčem k úspěchu TilesView je fotorealistická kvalita vizualizace.

Když si zákazník vybere dlaždice na webových stránkách klienta a pokusí se o to ve svém vlastním domě, nevidí odlišné mezi skutečným obrázkem a dlaždicemi. Zákazník, který je přesvědčen o tom, jak bude výrobek vypadat do vlastního domova, je několikrát pravděpodobnější, že dokončí nákup přímo a pak.
Stáhnout případ studie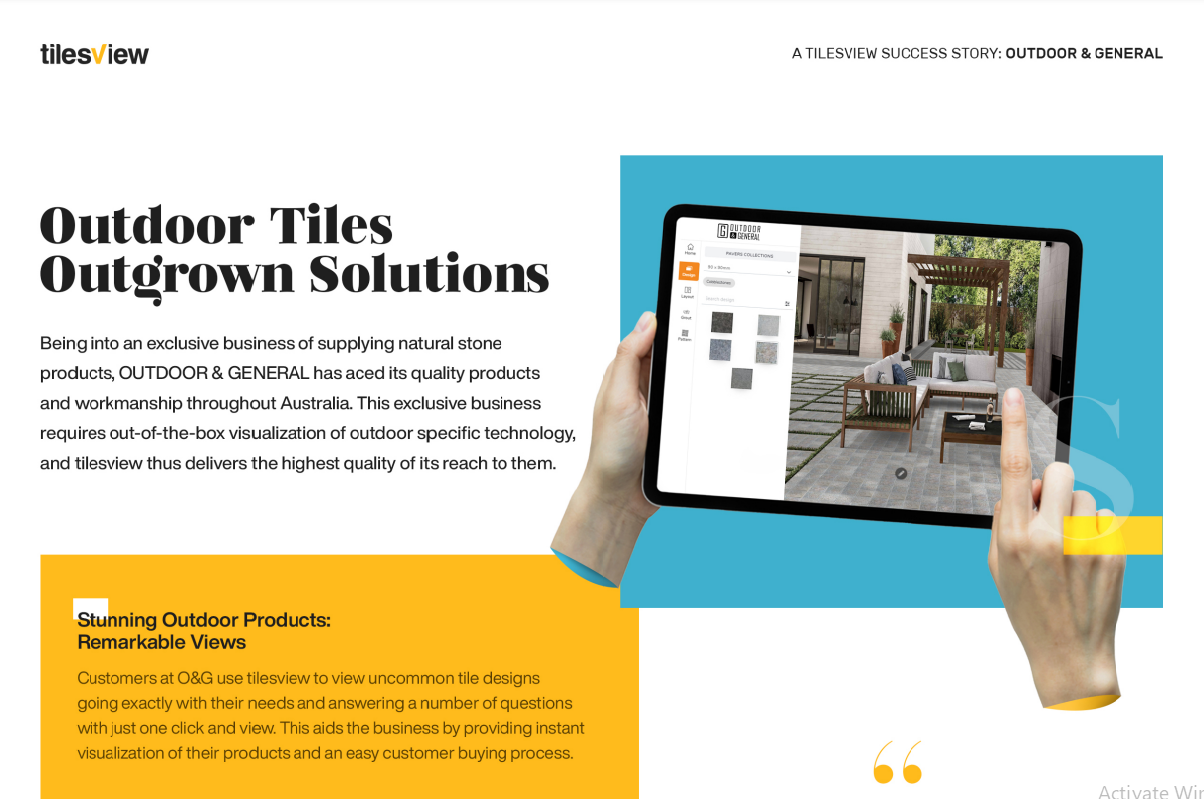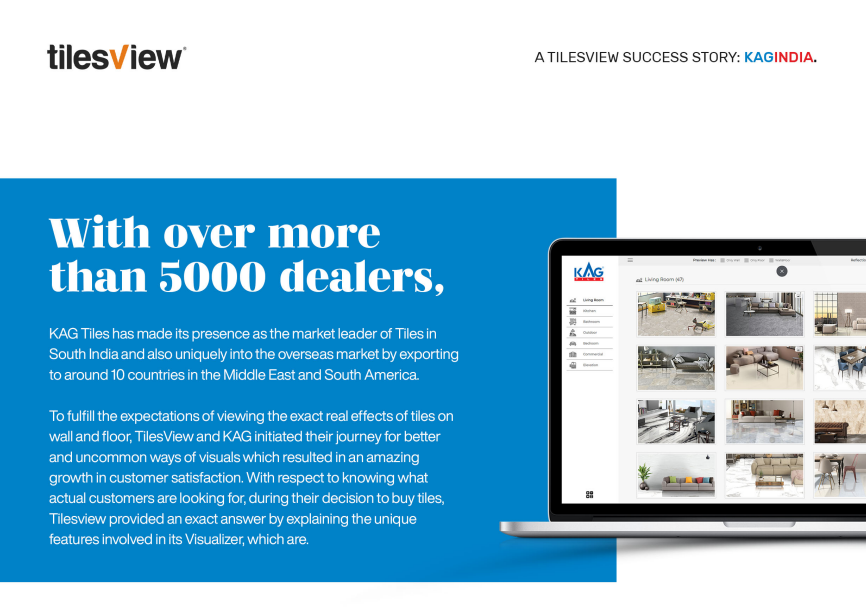 KAG INDIA
S více než 5000 prodejcům
S pomocí těchto mimořádných rysů se KAG podařilo jít dopředu s novými uživateli napříč Indií i v zahraničí. KAG je jedním z největších obkladů ze zdi a podlahy v Indii, která byla na trhu za posledních 25 let, s více než 2500 návrhy dlaždic a 100 exkluzivních showroomů.

Dlouhodobě to bylo dlouho, protože Kag a Tlatesview se dostali spolu, zatímco TilesView byl aktivní ve více než jiném než Indii.

Má svou síť s hlavními dlaždicemi, které zahrnují výrobce, distributory, dovozce, vývozce, velkoobchodníky, maloobchodníci, dodavatele a prodejci dlaždic.
Stáhnout případ studie